The New St Mary's Centre
UPDATE
We're nearly there! Thank you to all who've helped us get to this point:

to our local community who've been so supportive.
to our donors who've given us generous grants including: City Bridge Trust, Garfield Weston Foundation, Allchurches Trust, The Bernard Sunley Charitable Foundation, The Beatrice Laing Trust;
to our inspirational architects, 'Erect' and our Project Manager Heather Stanley;
to the people of St Mary's church for believing in this project and giving of their money and time to make this happen.
We will soon be appointing the building contractors and are looking to start building in May.The work is likely to take 6-8 months and so we are looking to open the new Centre in January 2020.

The new Centre will offer flexible spaces for meetings, celebrations, gatherings and projects. The community groups who presently use this space - the Hackney Migrant Centre, Food Bank, Nightshelter and many others will be rehoused elsewhere during the build and then welcomed back into a purpose built, hospitable, centre in January.
Food is at the heart of the St Mary's mission. Many of our projects revolve around food. Food brings disparate people together; sharing of food encourages participation and creates community. Food is symbolic of a world where some eat for pleasure but many more struggle to survive. We hope that more initiatives inspired by food might find a home here.

What are your ideas?

What would you like to see or do within the new centre?
Please keep your ideas and your enthusiasm flowing!
This is a Centre for all!
Here is the video our volunteers have made. It takes a special sort of person to give up their time, voluntarily and get stuck in to a project that really makes difference to peoples lives. The volunteers at Hackney Migrant Centre, Hackney Winter Night Shelter and Hackney FoodBank have got what it takes and we're proud of them. We're determined to create a kitchen that'll enable their work to flourish - will you help us?
Please visit our website for more details:

WHAT'S BEHIND CHURCH STREET?
St Mary's Community Centre N16 Appeal Launched in May
* Making sure vital charities don't get priced out of Church Street.
* Cash appeal for £250k – less than the price of an N16 studio flat. As business rates and rents in Hackney soar, St Mary's is launching a £250k cash appeal this month to ensure local charities and cultural groups keep a toe-hold in the area.
The community centre, just behind the church, puts a vital roof over the Hackney Food Bank, Hackney Migrants' Centre,Hackney Winter Night Shelter, Kehillah North London (Synagogue) as well as groups such as choirs, children's ballet and parties. However, the centre is badly in need of refurbishment and is now struggling to accommodate the needs of all those who would like to make use of it:
• Only one dilapidated shower is available for the 25 people who regularly turn up to use the Night Shelter in winter
• The Migrant Centre often has to turn away those seeking help as it is full to capacity
• There is no privacy for those using the medical services of 'Doctors of the World'
• Lack of space and outdated facilities mean other plans for a much-needed soup kitchen, money advice centre, and an older people's lunch club may have to be put on hold.
Can you join the final push to make our Centre a reality?
Did you promise to ask 50 people for £10? If so, thank you. You're one of many who have already made that commitment. Even if you haven't joined in yet please consider doing so now. We've finally got planning permission - hooray! and the clock is ticking away for us to raise £250,000 before we can lay that first stone. So yes, your effort is vital!
Just think, if everyone connected to St Mary's managed to find 50 friends who could spare ten pounds then the building work could start right now! If you want to ask friends online, attached below is a shot of the 3 Billboards which has really focused this campaign and which might make your post easier.The all-important link to the St Mary's Centre My Donate page is: http://stmaryn16.org/the-new-st-marys-centre.html
It's never easy asking for money. Here's what one person's posted: I hate asking for this but I need to. Can 50 of my friends donate £10 towards the rebuild of the St Mary's Centre? It will host a Hackney Night shelter for the homeless, a Hackney Food Bank and the Hackney Migrant Centre. Please help. http://stmaryn16.org/the-new-st-marys-centre.html
Another said: Do you have a £10 you can spare for a really good cause? It's to help build a new centre in Stoke Newington that will host a Hackney Night Shelter, a Hackney Food Bank and a Migrant Centre. http://stmaryn16.org/the-new-st-marys-centre.html
If you're not on social media then just ask 50 people directly and give them the link to the online donation page at: http://stmaryn16.org/the-new-st-marys-centre.html
Thank you all so much for helping to turn our vision for the new centre into reality.
Dilly (on behalf of the fundraising team)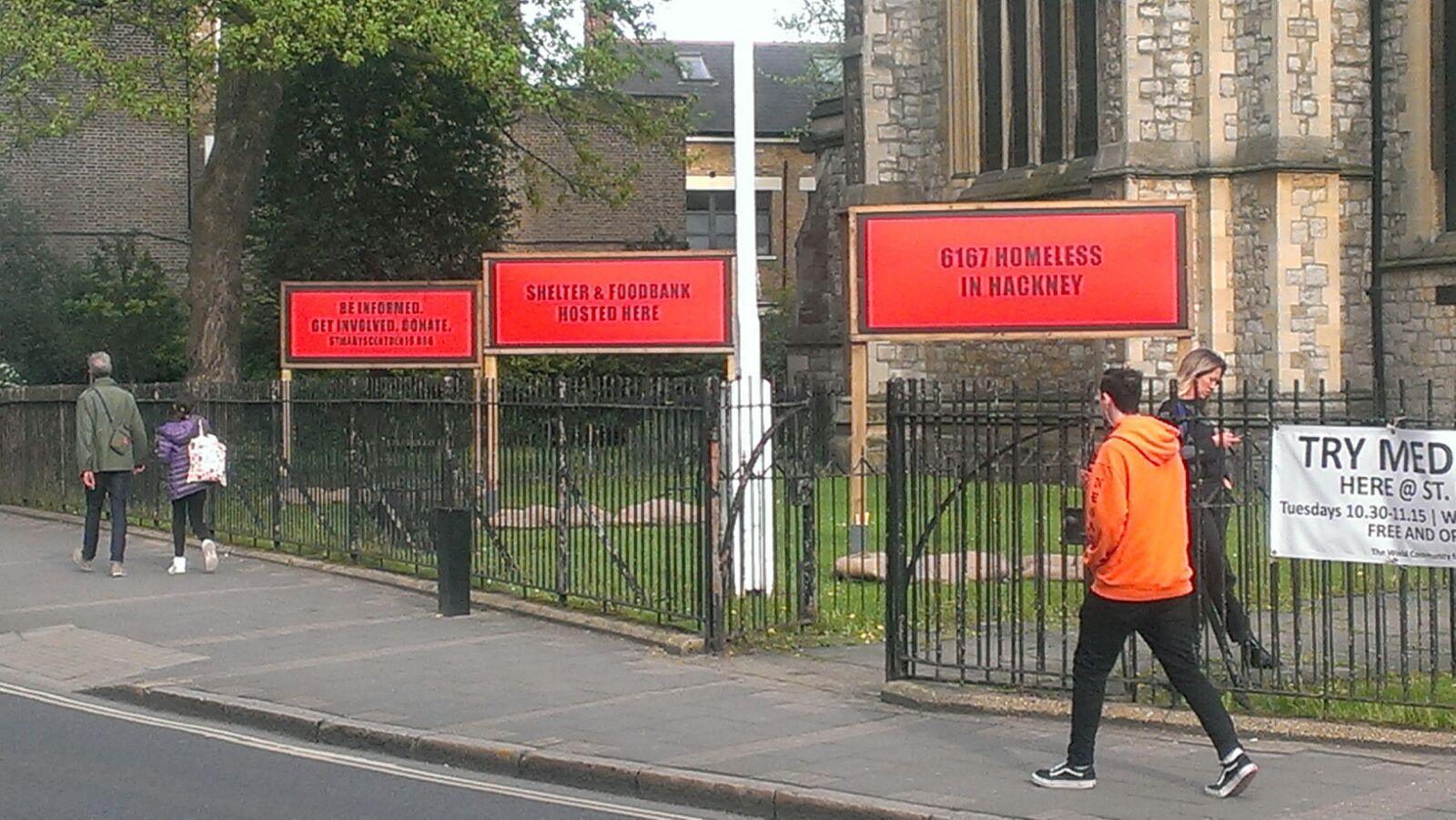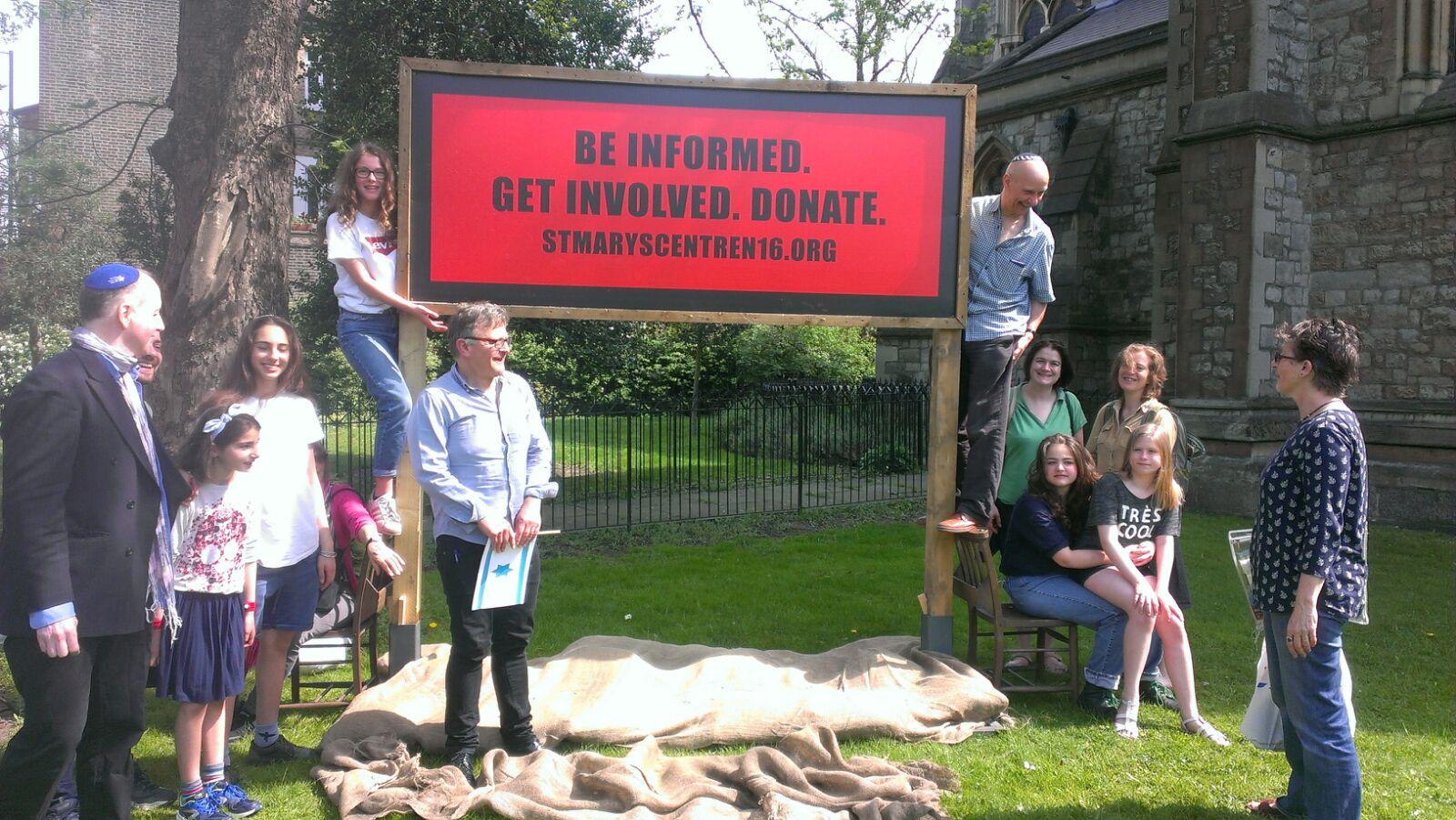 Please take a look at some of the photos from our previous fundraiser events below: