Welcome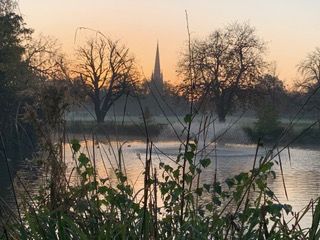 Thank you for visiting St Mary's website and trust you will find what you are looking for. Although during this second 'lockdown' we are unable to gather together, the church community is still very much present and engaged!
You are welcome to join us on any Sunday for a live streamed act of worship at 10.30am. Please use this link: https://www.facebook.com/stmarystokenewington/live/
For details of all services at this time please go to the 'Services' tab of this website.
If you are seeking support please know that the church is here for you. You are welcome to connect and can do so by emailing us or ringing.
Wishing you God's blessing,
Dilly Baker, Rector
t: 020 7254 6072 e: [email protected]
Lockdown Choir
The church will be open for private prayer on the following days and times:
Wednesday 11am - 7pm
Friday 11am - 4pm
You are welcome to sit and meditate, light a candle, leave a prayer request or just enjoy the space and silence.