Services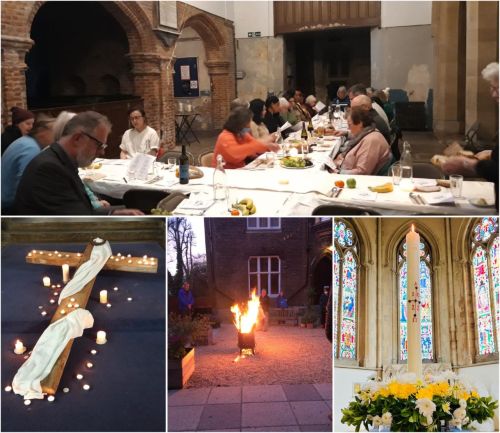 If you missed the Good Friday service do have a listen to this video.

You might also like to read Dominic's reflection on the cross, available here.
And here is the Homily from Dilly, spoken at the Dawn Eucharist.
The Sunday morning Easter service was recorded in full and is available here.
Sunday Services this month and next
May 8th, May 22nd and May 29th:
9.30am: Service in the Old (little) Church for all ages and especially good for children
11.00am: Parish Eucharist in the New (big) Church
Services followed by light refreshments. All are welcome.
If you're not able to make 11am services in person, you can watch them remotely as they are live-streamed via this link:
https://www.facebook.com/stmarystokenewington/live/
Sunday, May 15th:
10.30am: Joint Parish Eucharist in New Church celebrating the beginning of Christian Aid Week followed by the Annual Church meeting and a 'bring and share' lunch. All are welcome.
A midweek Eucharist is held each Wednesday at midday in the little chapel in the New Church. Please note, there is no service on April 27th.
A Meditation Group meets each Wednesday evening in the Centre (behind the New Church) from 8.15 - 9.15pm.