Hackney Migrant Centre - Volunteers Needed
Posted on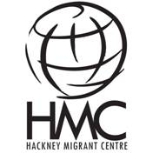 Hackney Migrant Centre need local volunteers! This is a great way to support migrants from across London and beyond.
Food collectors:
People who have a car to help with food donations on Tuesday evenings. This involves collecting food from Wholefood on Stoke Newington Church Street at 9.30pm and then bringing the collected food to St Marys New Church Rooms at 9am the following day.
Volunteers are also needed to help with collections on Wednesday morning, this involves doing some food shopping locally, collecting food from Growing Communities at 9.15am and dropping everything off at St Marys New Church Rooms for 9.30am.
If you are available to volunteer please email [email protected]
Sessional setting-up volunteers:
HMC are also looking for people who could help set up the session on a Wednesday by putting out tables and chairs, setting up the laptops etc and help to pack away at the end. If you are free on a Wednesday between 9.30am - 10.45am and/or 4pm-5pm.
Please email [email protected]