Celebrating with the Alevi community.
Posted on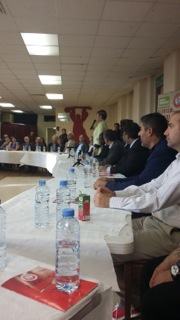 Here's Dilly speaking at the Hackney Alevi Centre in Ridley Road, joining with them in celebrating the British Alevi Foundation being granted charitable status. This is something they've been working hard towards for a number of years.
Politicians and community and religious leaders were there to celebrate with them.
As always, the afternoon ended with true Alevi hospitality and a delicious spread of food.