Stop Trident March
Posted on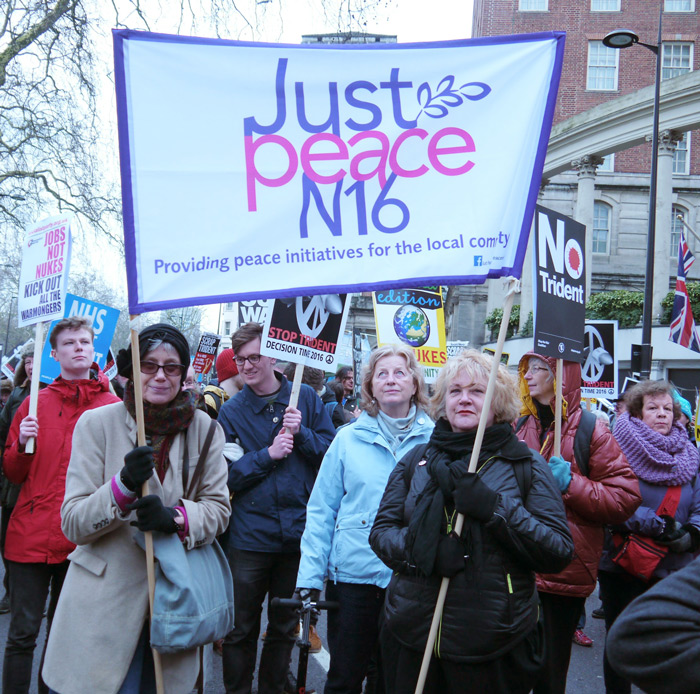 A group of 20 (17 adults, 2 children and a dog with a Stop Trident scarf) gathered outside St Mary's church on Saturday Feb 27th to make their way together to the national Stop Trident march from Marble March to Trafalgar Square. Speeches in the Square from committed political, trade union, religious and pressure group leaders, plus Vanessa Redgrave, between them filled out the whole picture. If you wanted to be there, but couldn't, or are not yet convinced of the case, see this recording of Jeremy Corbyn's talk.
https://www.youtube.com/watch?v=kdqp9aCjdt8
Graeme adds 'For someone who has never been on such a march I thought it was a truly inspiring day'.