Sexuality, Struggle and Saintliness: Same-Sex Love and the Church
Posted on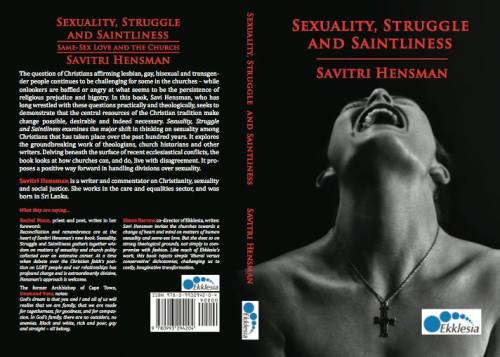 Savi Hensman, a member of St Mary's has written a book, published by Ekklesia, called Sexuality, Struggle and Saintliness: Same-Sex Love and the Church.
Here's what Savi says about it:
There has been much controversy over Christian attitudes to lesbian, gay, bisexual and transgender (LGBT) people and same-sex partnerships. The book outlines the shift in thinking on sexuality among numerous theologians over the past century, delves beneath the surface of recent debates in various churches, looks afresh at the Bible and tradition and examines how those with different views on this issue can remain in fellowship.
If you'd like to buy a copy you can find it here. Savi has offered to lead a discussion on the book and the subject, so keep you eyes/ears open for news on when this might happen.