Canto Da Alma - A Singing Concert
Posted on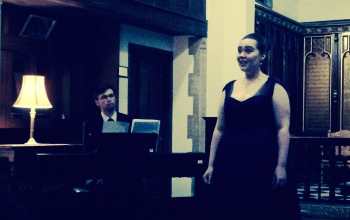 A wonderful evening of classical, folk, jazz, musical theatre and music hall tunes last night in The Old Church.
Sarah Warren's voice, Iwan Davies' piano and Sam Elwin's guitar combined to raise money for ALMA and the Church of the Epiphany in Tete, Mozambique.
St Mary's has a long relationship with the Church of the Epiphany in Tete and has helped them to build a new church that was completed this year with some St Mary's folk visiting Mozambique for the dedication ceremony. Funds will also assist in their outreach and community work.
Many thanks to Sarah, Iwan and Sam for a great evening's entertainment!