Celebrations on Sunday morning!
Posted on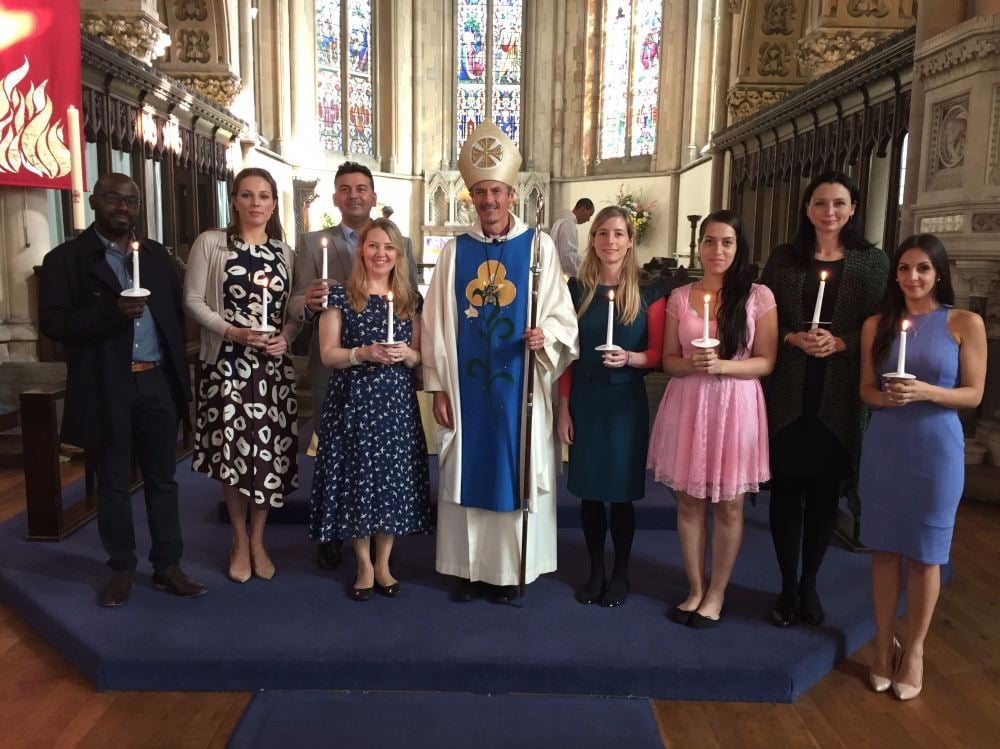 Even more celebrations than usual this morning at St Mary's! Bishop Adrian led a service of Holy Communion with baptism, confirmation and reception into the Church of England.
Congratulations to Daniel, Sakir and Samantha who Bishop Adrian baptised and confirmed; Joanna, Jade, Alexandra and Michelle who he confirmed and Kaarina who was received into the Church of England.
Almighty and ever-living God,
you have given these your servants new birth
in baptism by water and the Spirit,
and have forgiven them all their sins.
Let your Holy Spirit rest upon them:
the Spirit of wisdom and understanding;
the Spirit of counsel and inward strength;
the Spirit of knowledge and true godliness;
and let their delight be in the fear of the Lord.